CLICK TALE WEAVER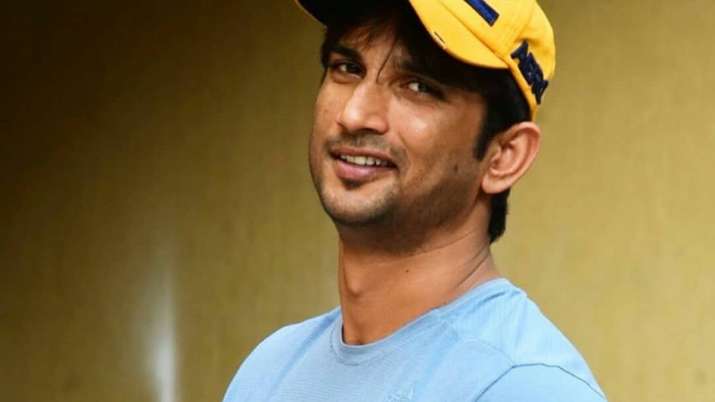 DEATH OF A MOVIE STAR: SUICIDE OR MURDER?
By Neel Anil Panicker
"So, what do you say Vikram,?" asked Kalpesh Singh as he closed the door behind him.
The young man,  a shade under thirty, cleared his throat and answered his boss,  "Sir, all that we have uncovered in the past 24 hours point towards…"
"Hold it, Vikram!"
The senior cop held a raised hand.
"Now, before you speak another word, it would be better if we go through what all we have uncovered so far. I mean just facts. Plain simple verifiable evidences."
"Ok. Sir. Firstly, we have the call detail records (CDRs) of all the 'affected parties' in this case. We have…"
"Now, again stop there. Let's list out who these "affected' parties are."
"Ok, Sir. As the dead man was a very famous and immensely popular Bollyood movie star, the list of affected slightly long, but for our purposed of investigation I have narrowed it down to these few namely the dead man's servants including his cook, all four of them who stayed with Sushant Singh Rajput at his sprawling rented duplex bungalow by the sea in Bandra, his manager cum good friend Siddharth Peethani, the young star's live in girl friend ill about a week before his mysterious death the starlet Rhea Chakraborty, his ex-manager Disha, a young lady who it was rumoured to have  jumped to her death from a Mumbai highrise barely a week before Sushant's death. Besides all these, also a few film directors and producers who he was in touch with rift up to the day before his untimely mysterious death at the very young age of 34."
"Well, that's out list. Now, you may proceed".
The junior sleuth pointed towards a stack of papers in front of him and said,
"Sir, we have through the CDRs of these persons confirmed their location on their exact locations, who they spoke including who they called and who called them in the one week leading upto the day of the alleged 'suicide' of Sushant Singh Rajput.. And, I have discovered some discrepancies. Over the past 24 hours I have spoken to everyone of these persons, and all my conversations with them have been in camera, on record. I have asked them detailed questions as to their movements and the  telephonic conversations they have had, and it has come out that…"
Deputy Commissioner of Police Kalpish Sinha,  also head of the special CBI team tasked with investigating into the Sushant Singh Rajput 'suicide case leaned forward and braced himself for what his junior colleague was about to reveal.
"Sir, his purported live in girl friend Rhea Chakraborty was in touch with a young man, who besides being a serving cabinet minister, is also a very close blood relative of the State Chief Minister".
The pupils of the CBI officer's eyes dilated and his lips formed a perfect 'O' as he heard the last sentence that slipped out of his junior's lips.
"Sir, the CDRs reveal her location to be at Varsha, the official CM Bungalow on all seven days leading up to the young movie star's 'suicide."
A full minute of silence followed.
The tension in the fourth floor corner room of DRDO building in Malabar Road, where the 16 member CBI was staying ever since their arrival from Delhi was so thick that one could slice it with a knife.
It was the senior sleuth who broke the spell.
"We are looking at the cold blooded of a very popular young movie star. And now I am sure who his killers are. But, we need to be careful… very, very careful from now on. This case is big, very big as some very sinister yet powerful people are involved. I fear we will have to take some very strong steps including arresting some very powerful people such as…"
He left the question hang and looked at Vikram from across the table.
As the two CBI officer's locked eyes, they knew the coming days would not be a mere walk in the park.
#neelanilpanicker #realisticflash #sushantsinghrajput #episode1
REF: https://economictimes.indiatimes.com/magazines/panache/sushant-singh-rajput-death-cbi-at-cooper-hospital-rhea-chakrabortys-unauthorised-access-to-morgue-under-scanner/articleshow/77688585.cms
https://www.indiatoday.in/programme/to-the-point/video/sushant-singh-rajput-deth-case-exclusive-details-on-what-cbi-knows-so-far-1713756-2020-08-21