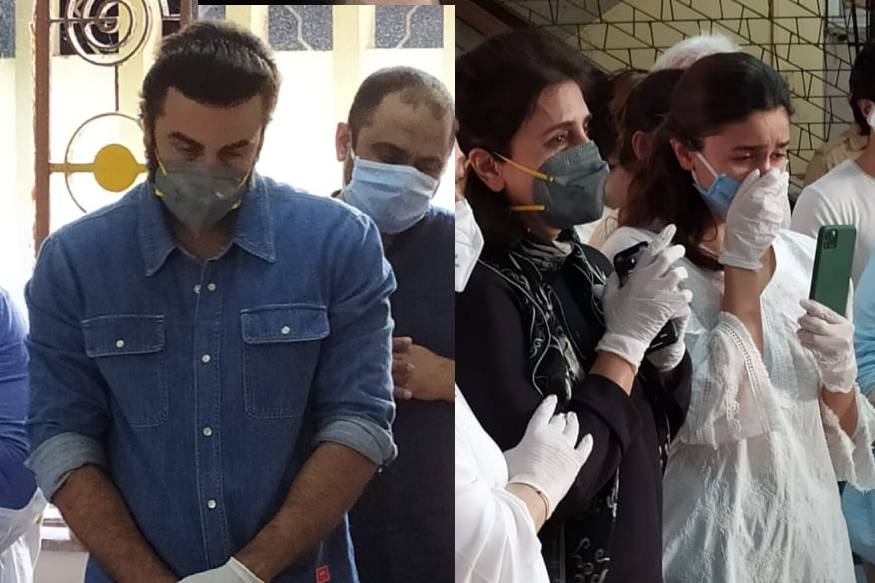 #DAY38 #LOCCKDOWNINDIASTORIES
#FACTMEETSFICTION
WHEN STARS DIE AS COMMONERS 
By Neel Anil Panicker 
"She was the queen of the hills. A social butterfly who made partying her career.  It's a pity she had to go this way", sighed Ria as she watched through the TV screen the body, wrapped in plastic green and encased in a glass casket  being wheeled out of Nair Hospital.
"Mamma, why is it so hazy. Why can't they get some clear shots"? complained Bittu, her eight year old son seated in the sofa beside her.
"Stupid, can't you see it's lockdown", castigated a voice from the other end of the sofa.
"Udit, that's no way to talk to your younger brother", reprimanded Ria before turning her attention back to the TV.
"She wasn't just another social butterfly Ria.  You guys forget she was Rajesh Khanna's wife, I mean ex. Plus, she was a star in her own right. Must have been lead heroine in no less than 20 silver jubilee hits," said a seventy five year old Nandini as wheeled herself into the room.
Reacting to her grandmother's words,  eighteen year old Trina, the eldest of Riya's children sais, "Is that so Grandma?" And I was just under the impression that she was just another of those richie rich society ladies who knew nothing better than living the high life, throwing ultra chic  parties where the guest list comprised the world's who's who and where amidst the uninterrupted flow of eclectic and esoteric cocktails and mocktails, the only topic of significance, that floated around was who's bought what high end toy, and who is heading for what exotic destination next week and of course. who's sleeping with whom".
Just when Ria sat upright and opened her mouth to speak, her mother butted in once again saying," That's just half the story, my dear Trina. In my time, she was the queen bee of Indian cinema. The entire nation was in love with her, and we, teenagers used to follow every single thing about her—her dressing style, the wrinkling of those eyes, the slight tilt of her head, the way she oh so coquetishly bit her lower lip…even her hairstyle…wait…what was it called….ah yes.. I remember.. the  Dimple cut…there you go…She had the  men swooning for her…and guess what at the night of her popularity she gave it all up when the reigning superstar of that era went down on two knees and proposed to her. The two then wenr on to give innumerable musical hits before she decided to hang her boots so to say and settled down to a life of domesticity"
This time not Trina but het mother Riya and the two smaller kids Udit and Bittu too looked towards at the eldest alive member of the Srivastava  family.
It was Riya who spoke, "But Mamma, I thought she was married to this Singhania guy___you know the guy who owns half of the telecom sector companies in the country".
Watched by four pairs of eager eyes, the elderly lady turned her wheel chair towards her audience and drew in a large breath before replying, "Well, she was until a few years ago. Her first  marriage to matinee idol didn't work and the two divorced immediately after their second child, the current teeny bopper craze Abhiram."
The mention of Abhiram produced an excited squeal from teenage Trina. Her mother sushed her down with a stern look.
"Anyways," continued the lady with her story, "Dimple, left out in the cold, with no fall back, remained movies, but after a few miserable flops it became clear to her that it was curtains down as far as moviedom was concerned. Left with no work and not money to manage not just the household but also her status as a heroine who not too long had the nation eating out of her hands, the sprightly woman did what any prudent person in her place would have done—that is found for  herself another moneybag. And did she in style—she ensnared the scion of the richest industrial house of the country, one who also was well known for his roving eye. And thus, within a year she became Mrs Singhania, and moved into the 2000 crore Singhania House, kids in tow. That's where ans that's how she forged for herself and her her kids a second innings, one she avowed to make more eventful and memorable than the first.
Within a few years. she had inveigled herself into not just her doting husband's life and inner circle, but soon began to be known as the prima donna of Malabar Hill, a much sought after society lady who's parties to get an invite to was akin to having won the President's Gold medal. And that's how she made her a name for herself and lived all these past two decades and half and that's how the current, unfortunately though, remember her as and for."
Even as she finished her monologue, all eyes turned towards the TV set as the voice of the anchor filled the room. "And we have news that Dimple Khetarpal, well known society lady and yesteryear movie star has just been confined to flames inside the Malabar Hill Electric Crematorium. And with that one more famous film star succumbs to the dreaded Corona virus and has been cremated with less ten people in attendance."
As Ria switched off the TV set, her mother, the over seventy year old matriarch of the Srivastava family wheeled away towards her room, wondered how many more lives would end up in the electric crematoriums of the country___unsung and unannounced.
#neelanilpanicker #covid19 #corona