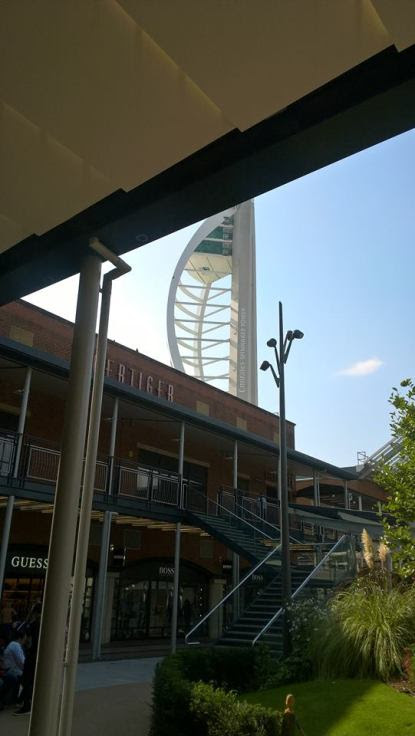 PHOTO PROMPT © Jilly Funell
A STEP AHEAD
By Neel Anil Panicker
'So are you telling me that the killer, whoever he is, was stupid enough to walk through the school's frontgate, wing his way past the Principal's Office, the front window of which overlooks the frontyard, then coolly climb up the iron bar steps, step into the library and murder Mrs Elsa __all this without a single soul noticing his arrival or departure?'
'Or, maybe someone did notice, but is choosing to keep quiet'
"Who could that be, Sir?"
A half smile formed on Detective Chacko's lips.
'If I were to know that would I be listening to your gibberish, Mathai?'
Written as part of the Friday Fictioneers challenge hosted by Rochelle Wisoff-Fields (more details HERE). The idea is to write a short story of 100 words based on the photo prompt (above).
To read stories of 100 words based on this week's prompt, visit HERE.